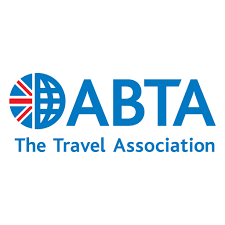 ABTA welcomes the relaxation of Spain's travel rules
Published on : Saturday, February 12, 2022
The Travel Association has responded to the changes to Spain's travel rules which means, from 14 February, children aged between 12 and 17 who are not yet fully vaccinated can instead presented a negative test (PCR or equivalent).
An ABTA spokesperson said:
"Spain's change in travel rules will mean more and more families will be able to enjoy a break in one of the UK's most popular overseas holiday destinations. This along with the UK also relaxing its travel requirements, means it is getting easier for people to set off on their long-awaited holidays abroad.
"With two thirds of families saying their holidays are more important to them now than before the pandemic, the latest changes should give more people confidence to book their much-missed foreign holiday and many are expected to enlist the help of a travel agent or tour operator to do so."
Increasing numbers of families are saying that they are also more likely to book their holiday through a travel agent or tour operator.
New figures from ABTA, out today, finds people with children under 16 are 50% more likely to book with a travel professional now than before the pandemic (compared with 30% more likely for the population as a whole) primarily for the security of a package holiday (43%), followed by guidance with COVID-19 travel requirements (35%).1
Spain tops ABTA's poll of the ten destinations people are keen to visit this year, as listed below – with the figures showing the percentage of people who said they plan to visit each country.1
1.    Spain (29.3%)
2.    USA (18.1%)
3.    France (17.8%)
4.    Italy (16.4%)
5.    Greece (10.1%)
6.    Portugal (8.7%)
7.    Germany (8.2%)
8.    Australia (5.1%)
9.    Canada (4.5%)
10.    Turkey (4.0%)
Source: ABTA
Related Posts
Tags: ABTA
© 2022, Admin. All rights reserved.