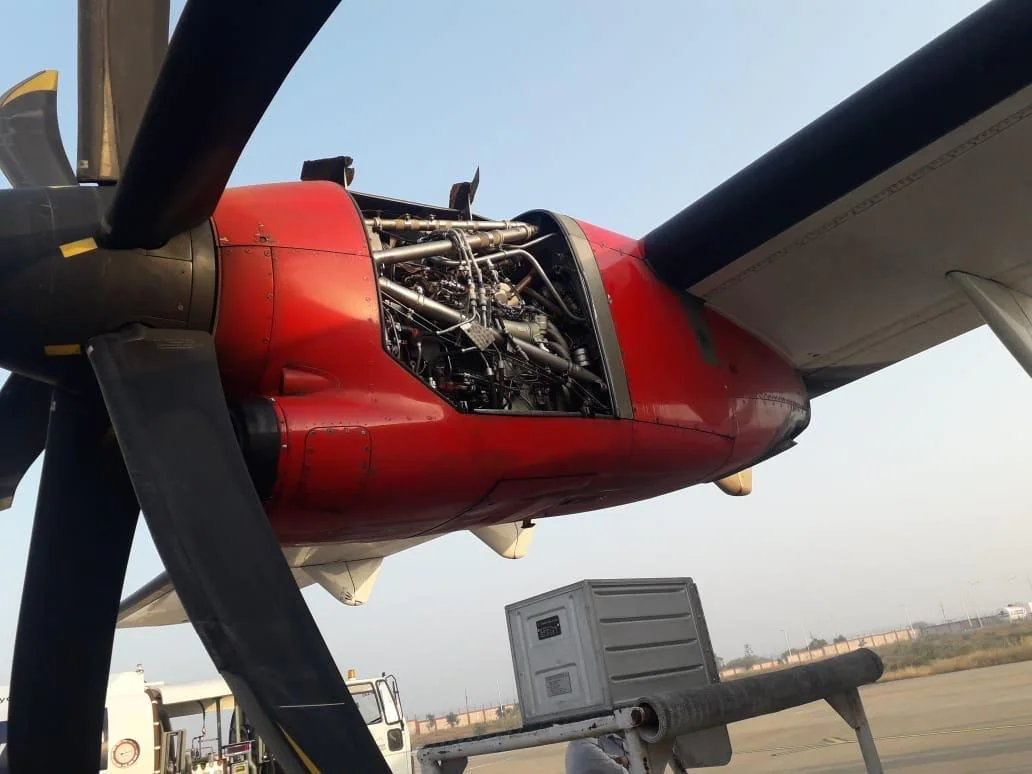 Alliance Air's ATR plane flies without engine cover; DGCA starts probe

An Alliance Air flight from Mumbai to Bhuj, carrying 70 passengers, flew without engine cover that was later retrieved from the runway at the city airport on Wednesday, prompting aviation regulator DGCA to start a probe into the incident, according to an official.

The ATR aircraft landed safely at Bhuj in Gujarat.




The incident happened on Wednesday morning and was brought to the notice of airport authorities by a Mumbai Air Traffic Controller (ATC). Subsequently, the Directorate General of Civil Aviation (DGCA) started an investigation into the incident.

"Mumbai ATC informed the airport that Alliance Air ATR aircraft, operating flight 91-625 (Mumbai-Bhuj) took off without the left engine cowling (cover)," the official said.

Later, the airline's engineering team reached the site and retrieved the engine cover from the runway.

Flying without engine cowling may have an aerodynamic effect leading to marginal deterioration in the aircraft's performance, the official said.

Besides, it could have an impact on engine components as well because of the exposure to the airflow, the official said, adding that, however, in this case, the aircraft landed safely at the destination.

According to the official, no one has been grounded so far but appropriate action will be taken after DGCA receives the preliminary report, the official added.
(Only the headline and picture of this report may have been reworked by the Business Standard staff; the rest of the content is auto-generated from a syndicated feed.)
Dear Reader,
Business Standard has always strived hard to provide up-to-date information and commentary on developments that are of interest to you and have wider political and economic implications for the country and the world. Your encouragement and constant feedback on how to improve our offering have only made our resolve and commitment to these ideals stronger. Even during these difficult times arising out of Covid-19, we continue to remain committed to keeping you informed and updated with credible news, authoritative views and incisive commentary on topical issues of relevance.

We, however, have a request.
As we battle the economic impact of the pandemic, we need your support even more, so that we can continue to offer you more quality content. Our subscription model has seen an encouraging response from many of you, who have subscribed to our online content. More subscription to our online content can only help us achieve the goals of offering you even better and more relevant content. We believe in free, fair and credible journalism. Your support through more subscriptions can help us practise the journalism to which we are committed.
Support quality journalism and subscribe to Business Standard.
Digital Editor