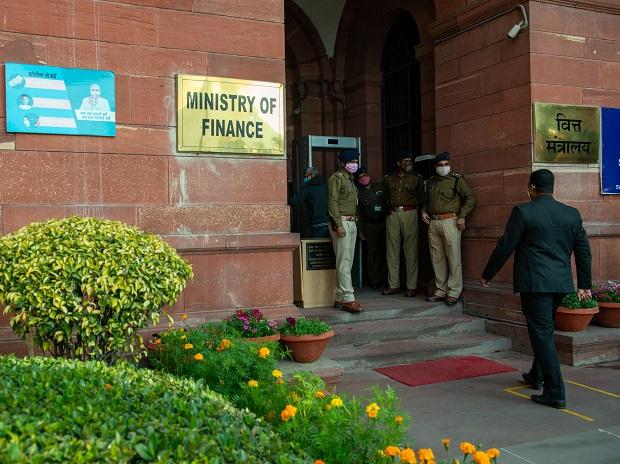 FinMin asks ministries to restrict expenses within prescribed limit

In a bid to maintain fiscal deficit within the targeted limit, the finance ministry has asked ministries and departments to restrict their expenses with the revised estimates.

The communication comes ahead of the Union Budget 2022-23, likely to be unveiled on February 1.

In an office memorandum seeking proposals for the third and final batch of Supplementary Demands for Grants, the economic affairs department under the finance ministry asked the ministries and departments to submit their proposals by February 10.

"While processing proposals for supplementary grants, the grant-controlling authority must invariably identify savings available within the grant so that the infructuous or inflated supplementary demands are weeded out and the eventuality of surrender after obtaining supplementary grant is avoided," it said.

The proposal for Supplementary Demands for Grants may be projected after a thorough and objective assessment of additional requirements of funds, it said.

"All the ministries and departments have been requested to contain the expenditure within the approved Revised Estimate ceilings," it said.

The government estimates a fiscal deficit of 6.8 per cent of the gross domestic product (GDP) in the current financial year ending on March 31.

Fiscal deficit is an indication of the government's borrowing to meet the shortfall between expenditure and receipts from taxes and other sources.

The memorandum further said the demand proposal should be made after a thorough review of savings within the Grant.

"In cases where re-appropriation can be made without the requirement of Supplementary as per the extant provisions, no Supplementary proposal, including for a token amount, should be proposed.

"Such requirement may be met by re-appropriation of savings after obtaining approval of competent authority," it said.

The cases that will be eligible to be incorporated under such demands include those where advances from the Contingency Fund of India have been granted.

Besides, payments against court decree will be included as well in cases where the finance ministry has specifically advised moving of supplementary demand in the budget session, it said.

The two-phase Budget session begins on January 31 and continues till April 8.
(Only the headline and picture of this report may have been reworked by the Business Standard staff; the rest of the content is auto-generated from a syndicated feed.)
Dear Reader,
Business Standard has always strived hard to provide up-to-date information and commentary on developments that are of interest to you and have wider political and economic implications for the country and the world. Your encouragement and constant feedback on how to improve our offering have only made our resolve and commitment to these ideals stronger. Even during these difficult times arising out of Covid-19, we continue to remain committed to keeping you informed and updated with credible news, authoritative views and incisive commentary on topical issues of relevance.

We, however, have a request.
As we battle the economic impact of the pandemic, we need your support even more, so that we can continue to offer you more quality content. Our subscription model has seen an encouraging response from many of you, who have subscribed to our online content. More subscription to our online content can only help us achieve the goals of offering you even better and more relevant content. We believe in free, fair and credible journalism. Your support through more subscriptions can help us practise the journalism to which we are committed.
Support quality journalism and subscribe to Business Standard.
Digital Editor
© 2022, Admin. All rights reserved.