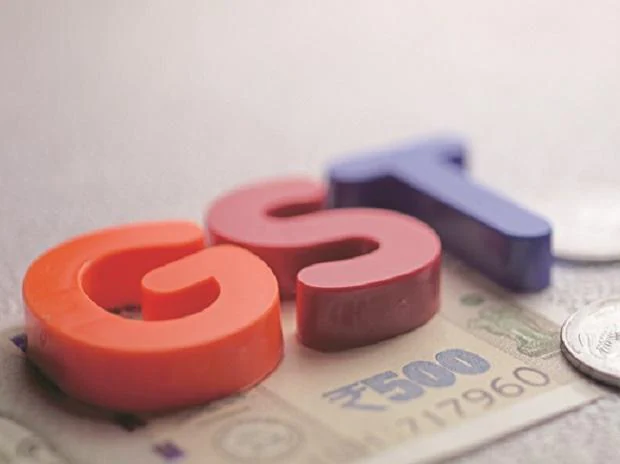 GST collection in Jan crosses Rs 1.3 trn-mark for fourth time in FY22: Govt

GST collection in January crossed Rs 1.38 trillion in January, a growth of 15 per cent over the year-ago period, on pick up in economic activity and anti-evasion measures, the Finance Ministry said on Monday.

Total number of GSTR-3B returns filed up to January 30, 2022, is 10.5 million, which includes 3.6 million quarterly returns.

January is the fourth month when Goods and Services Tax (GST) collection has crossed the Rs 1.3 trillion-mark, and seventh month in a row when it crossed the Rs 1 trillion-mark.

In December the collection was over Rs 1.29 trillion.

"The gross GST revenue collected in the month of January 2022 till 3 PM on January 31, 2022, is Rs 1,38,394 crore of which CGST is Rs 24,674 crore, SGST is Rs 32,016 crore, IGST is Rs 72,030 crore (including Rs 35,181 crore collected on import of goods) and cess is Rs 9,674 crore (including Rs 517 crore collected on import of goods)," the ministry said.

The highest monthly GST collection has been Rs 1.39 trillion in the month of April 2021.

The revenues for the month of January 2022 are 15 per cent higher than the GST revenues in the same month last year and 25 per cent higher than the GST revenues in January 2020.

✅ ₹1,38,394 crore Gross GST Revenue collected for January 2022

✅ GST collection crossed ₹1.30 lakh crore mark for the 4th time






✅ Revenues for month of January 2022 15% higher than GST revenues in Jan. 2021 and 25% higher than the GST revenues in January 2020
— CBIC (@cbic_india) January 31, 2022

"Coupled with economic recovery, anti-evasion activities, especially action against fake billers have been contributing to the enhanced GST. The improvement in revenue has also been due to various rate rationalisation measures undertaken by the council to correct inverted duty structure," the ministry said.

It is expected that the positive trend in the revenues will continue in the coming months as well, it added.

During the month, revenue from import of goods was 26 per cent higher and the revenues from domestic transaction (including import of services) are 12 per cent higher than the revenues from these sources during the same month last year.

About 67 million e-way bills were generated in the month of December 2021, which is 14 per cent higher than 58 million e-way bills generated in the month of November 2021.

Deloitte India Partner M S Mani said the fact that the collections are now inching closer to the Rs 1.4 trillion monthly mark leads to expectations of high but stable GST collections in the FY'23 budgetary exercise.

"The continuing increase in collections both on domestic transactions and import transactions viewed together with the recent increases in export revenues, would provide more fiscal headroom in the FY23 budget calculations," Mani said.
(Only the headline and picture of this report may have been reworked by the Business Standard staff; the rest of the content is auto-generated from a syndicated feed.)
Dear Reader,
Business Standard has always strived hard to provide up-to-date information and commentary on developments that are of interest to you and have wider political and economic implications for the country and the world. Your encouragement and constant feedback on how to improve our offering have only made our resolve and commitment to these ideals stronger. Even during these difficult times arising out of Covid-19, we continue to remain committed to keeping you informed and updated with credible news, authoritative views and incisive commentary on topical issues of relevance.

We, however, have a request.
As we battle the economic impact of the pandemic, we need your support even more, so that we can continue to offer you more quality content. Our subscription model has seen an encouraging response from many of you, who have subscribed to our online content. More subscription to our online content can only help us achieve the goals of offering you even better and more relevant content. We believe in free, fair and credible journalism. Your support through more subscriptions can help us practise the journalism to which we are committed.
Support quality journalism and subscribe to Business Standard.
Digital Editor
© 2022, Admin. All rights reserved.