Hilltop Credit Partners achieves successful repayment of €5 million mezzanine facility to fund re-development of historic train factory in Helsinki, Finland
[ad_1]

Funds advised by Hilltop Credit Partners Limited ("Hilltop") have achieved successful re-payment of a pre-development bridge loan of €5 million to Train Factory Holdings USA and GPGP Latvia.

The funds were used to re-finance a development site that will provide Helsinki's historic centre with a new cultural and activity led hub within the fabric of two historic, heritage protected buildings

The site is a landmark building, iconic for its pre-revolutionary red brick industrial architecture and remarkably well suited for both traditional and contemporary uses
Helsinki, 7 February: Funds advised by Hilltop Credit Partners, known as a specialist funding partner for UK residential SME developers, have completed their first European mezzanine financing facility for €5 million, including a successful re-payment, to Train Factory Holdings OY and GPGP Latvia.
The short-term pre-development bridge loan was used for the renovation and advancement of the historic train factory, which will provide Finland with a unique cultural and activity led hub within its two protected buildings and a more modern commercial hub which can be redeveloped in its entirety.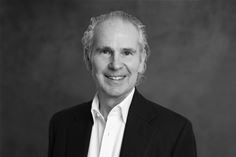 Paul Oberschneider
Spread over 2.2 hectare on the growth corridor of Central Helsinki, the train factory was the main facility of Finnish National Railways for 100 years. With production ceasing in the mid 1990's, the buildings have witnessed minimal usage since then. The site, however, continues to remain iconic due to its pre-revolutionary red brick industrial architecture and is located in the fastest growing area in Helsinki in close proximity to several HQ buildings and multiple new residential towers.
Gerald Parkes financial advisor and co-owner of the project commented: "The development is a particularly exciting project as it presents us with an opportunity to bring a historic site back to a contemporary use and to enhance the city centre of Helsinki. Despite the pandemic and its related challenges, we continue to make good progress on the renovation and leasing of the project and were in a position to repay our bridge facility. This was our first experience of working with Hilltop and we were impressed with their understanding of the market and commitment to their clients."
Paul Oberschneider, Founder and CEO of Hilltop Credit Partners, added: "This was our first European transaction advised outside of England so it was important to be working with the right people and the right project. We were delighted to be involved in this deal with our partners and look forward to increasing our exposure in the European market in the future."
Hilltop is a leading real estate credit investment manager that helps developers who know their local markets but need access to tailored financing solutions in order to fund their projects.
Ends
Notes to the editors
About Hilltop Credit Partners
Hilltop Credit Partners is a London-based alternative credit investment manager and funding partner for small and mid-sized residential property developers across the UK and Europe.
With a proven track record in property development, asset management and financial structuring, Hilltop Credit Partners provides development finance solutions with loans ranging from £5 million to £100million.
Hilltop is a joint venture with Round Hill Capital, a leading global real estate investment firm with a focus on macro-driven residential real estate investment strategies.
Follow us at Hilltop Credit Partners here: https://www.linkedin.com/company/hilltopcreditpartners/
Read our market insights here: https://www.hilltopcreditpartners.com/insight/
For more information, please visit Hilltop Credit Partners at www.hilltopcreditpartners.com
FOR FURTHER INFORMATION, PLEASE CONTACT:
Press
press@hilltopcreditpartners.com
+44 (0) 203 903 6369
[ad_2]

Source link