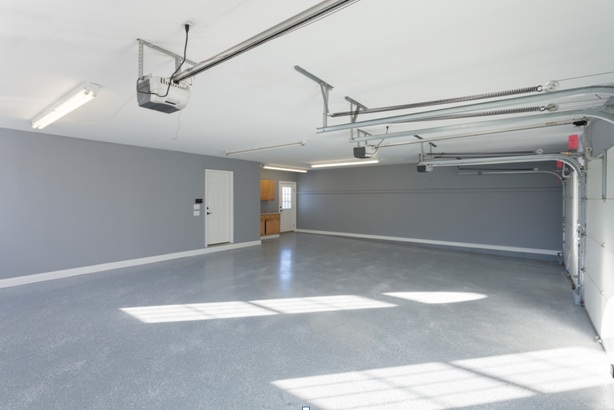 How to Choose Garage Floor Coatings: The Complete Guide for Homeowners
Across the world, the floor coatings market was worth $2,687.7 million in 2019. Floor coatings are a great investment for homeowners and can protect your concrete garage floors. Still, because they are such a big investment, it is important that you do plenty of research to find the right garage floor coating for your needs.
Do you want to learn more about the different options for floor coatings and the pros and cons of each option?
Keep reading this complete guide for everything you should consider when you choose garage floor coatings.
Prioritize Durability
When you are comparing the different types of garage floor coatings, durability is one of the most important factors that you should consider. Because it takes time and money to install a garage floor coating, you want to make sure that your investment will last for years to come!
Your garage floor coating should be resistant to stains, cracks, and other types of damage!
Compare Costs
Because garage floor coatings can be expensive, you may want to start by comparing floor coating costs. This can help you find an option that fits your budget!
Most garage floor coating companies will provide you with a free estimate for the price of their services which makes it easy to shop around and compare their prices to other companies prices.
It is important to understand that different types of floor coatings can increase the value of your home and might be a better investment. You can learn more about increasing your home's value by reading this blog.
Ask About Turnaround Time
Another important factor to consider when you choose garage floor coatings is the turnaround time. Different types of coatings have different requirements for application.
For example, epoxy floors require several days to completely install and cure. This allows them to prepare your garage floor, paint the surface, apply the topcoat, and allow it to cure. However, you will not be able to walk on your garage floor for a few days.
On the other hand, polyurea coatings completely cure within 24 hours, so you can have your garage back to normal after one day!
Consider Preparation
Floor coating preparation is another important factor to consider. What do you need to do before you can get your garage floor coating installed? For example, for epoxy coatings to adhere properly to your floor, your concrete needs to be ground down a bit.
When you select your garage floor coatings, you should find a company that will do all of this preparation for you!
Understand Maintenance Needs
You may also want to consider maintenance needs for different types of garage floor coatings. Many homeowners are too busy to keep up with the things that need to be fixed or cleaned around the house.
Finding a low-maintenance coating option can make your life easier and can save you countless hours!
If you want a low-maintenance garage floor coating, polyurea is a great option. Unlike epoxy floors, they prevent stains and damage from chemicals. Plus, the non-porous coating makes it simple to wipe up spills from the surface.
Ask About Appearance
It is also important that you consider how your garage floor coating will look once it has been installed. Not only should your floor coating make your concrete flooring more durable, but it should also improve the appearance of your garage!
For example, you could simply do a clear coat of epoxy. This would protect your garage floors, but it wouldn't alter the appearance.
On the other hand, polyurea coatings use colored paint as well as different colored chips to completely improve the aesthetics of your garage floor. You can even use this coating to mimic the appearance of granite or other types of stone.
Prioritize Safety Features
When some surfaces get wet, they become slick and make it easy to slip and fall. Finding a garage floor coating that has safety features and offers good traction will ensure that you are safe, even if your garage floor gets wet.
For example, in the winter months, you may find that you track in snow or water on your shoes. Having a garage floor coating with extra safety features can provide you with peace of mind!
Find a Reliable Company
You also need to find a reliable company to work with. You can start by reading online reviews to learn more about a company's reputation and the different services they offer. This way, you are more likely to be happy with the end result of your garage floor coating.
Finding a high-quality company can make it easier to choose the right type of garage floor coating for your needs.
Consider Warranty Options
Finally, you may want to consider warranty options before selecting your garage floor coatings. Warranties can provide you with peace of mind, especially when you are making a big investment in your home.
Some manufacturers will offer warranties if there is an issue with your floor coating or if you are not satisfied with the installation process.
Finding a floor coating with a great warranty will ensure that you are taken care of if problems arise with the products or services you received.
Need to Choose Garage Floor Coatings? 
When you are investing in a garage floor coating, you need to make sure you are getting the best option for your needs. Considering each of these options will make it easier for you to find the right type of garage floor coating!
If you need to choose garage floor coatings, we can help! Our website features articles on business products and services and can help you find the best services for your home.
Check out our blog today for everything you need to know about home maintenance products and services!