IPBS Celebrates 30 Years of Software Excellence and Growth
Three decades of successfully delivering digital private banking and wealth management solutions to the off-shore market
Nassau, Bahamas, 26 January, 2023 – International Private Banking Systems (www.ipbs.com), has reached an exciting milestone as the company celebrates 30 years delivering flexible, robust private banking and wealth management solutions. The modular platform enables financial institutions to automate front, middle and back office functions. World-class client services and support are at the core of the organization's operations.
From the outset, IPBS recognized the need to provide services and software to institutions in international finance centres. Its reputation was forged on innovative solutions that took advantage of the latest prevailing technology to enable institutions to run their own business efficiently.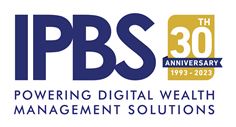 IPBS 30th Anniversary
The company's mission from its launch in 1993 remains the same to this day: to combine the latest digital wealth management solutions with outstanding customer service. It has achieved these goals through its ongoing commitment to excellence allied to strong customer loyalty with multiple customers enjoying a 30-year relationship with IPBS.
The global economy has changed considerably over the last 30 years. Regulations such as KYC and AML have become stronger, increasing the compliance overhead faced by companies. During this time, IPBS has thrived and expanded with a multinational client base that has expanded from the Bahamas to encompass Barbados, Brazil, Cayman Islands, Haiti, Jamaica, Trinidad & Tobago, Turks & Caicos, St Lucia and the United States.
As the company kicked off celebrations for its 30th anniversary, Bruce Raine, Founder and President of IPBS said, "This is an incredible milestone, and we are delighted with the success we have achieved through the hard work and dedication of our team. We also truly value our customers who have put their trust in us throughout this journey".
Dennis Hunter, Managing Director of Queensgate Bank & Trust was there at the start of the IPBS journey all the way back in 1993, and commented, "We have been working with Bruce and using the IPBS system since it was first launched in 1993. The platform has served us well throughout our long association, evolving and adapting as the regulations and demands of the banking sector have changed over the years. I am delighted to congratulate Bruce and his team on this significant milestone, and look forward to continuing our relationship for many years to come."
Raine concludes, "As the market evolves, our focus remains on serving our customers through innovative digital banking solutions that solve complex business problems. Here's to the next 30 years!"
Ends
About International Private Banking Systems
International Private Banking Systems is a specialist provider of wealth management software for the private banking sector. The company began operations in 1993 and the flagship product is IPBS – a fully integrated accounting and management information system that provides all of the front, middle and back office support services required by international private banks, trust companies, mutual fund administrators and wealth management professionals. International Private Banking Systems now serves clients across the globe, including the Bahamas, Barbados, Bermuda, Brazil, the Cayman Islands, Hong Kong, Jamaica, Panama, Trinidad and Tobago, the Turks & Caicos Islands, the United States and Vanuatu. For further information, please visit www.ipbs.com
© 2023, Admin. All rights reserved.