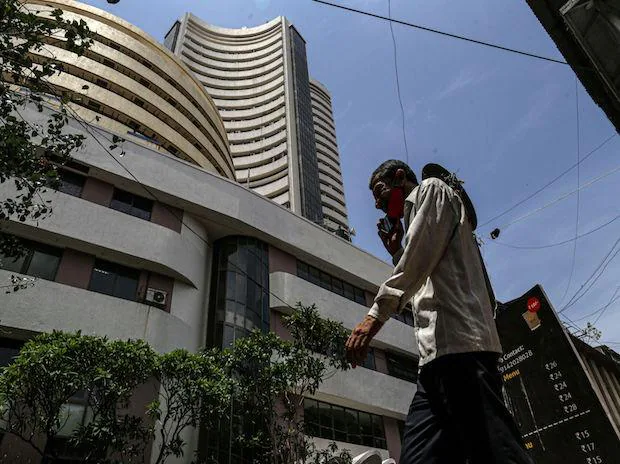 Market cap of 10 most valued companies erodes by over Rs 2.53 trn

The top-10 most valued companies suffered a combined erosion of Rs 2.53 lakh crore in market valuation last week, as the domestic equity benchmarks witnessed heavy selling in line with the global market rout.

Benchmark indices witnessed nearly a 4 per cent cut last week as FPIs booked profits across large-caps and select mid-caps. On a weekly basis, the Sensex lost 2,185.85 points or 3.57 per cent, while the Nifty slumped 638.60 points or 3.49 per cent.




Mirroring the lacklustre trend in the broader market, the combined market capitalisation (m-cap) of the country's top-10 firms eroded by Rs 2,53,394.63 crore during last week.

Corporate major Reliance Industries' m-cap fell by Rs 40,974.25 crore to Rs 16,76,291.69 crore.

IT bellwethers – TCS and Infosys Technologies – together lost Rs 1,09,498.10 crore from their cumulative market cap. The m-cap of TCS stood at Rs 14,18,530.72 crore, while that of Infosys was at Rs 7,51,144.40 crore.

Country's top lenders HDFC Bank, ICICI Bank and SBI saw a cumulative erosion of Rs 29,239.04 crore in their market capitalisation.

HDFC Bank's valuation dipped by Rs 13,563.15 crore to Rs 8,42,876.13 crore.

The m-cap of State Bank of India (SBI) tanked by Rs 4,863.91 crore to Rs 4,48,729.47 crore and that of ICICI Bank slumped by Rs 10,811.98 crore to reach Rs 5,58,699.39 crore.

The valuation of Hindustan Unilever Ltd (HUL) tanked by Rs 9,938.77 crore to Rs 5,45,622.08 crore and that of Bajaj Finance declined by Rs 27,653.67 crore to Rs 4,45,033.13 crore.

HDFC's valuation slipped by Rs 22,003.75 crore to Rs 4,69,422.38 crore
Telecom major Bharti airtel also witnessed a dip of Rs 14,087.05 crore from its market valuation which stood at Rs 3,81,723.36 crore.

In the ranking of top-10 firms, Reliance Industries was leading the chart, followed by Tata Consultancy Services, HDFC Bank, Infosys, ICICI Bank, Hindustan Unilever, HDFC, State Bank of India, Bajaj Finance and Bharti Airtel.
(Only the headline and picture of this report may have been reworked by the Business Standard staff; the rest of the content is auto-generated from a syndicated feed.)
Dear Reader,
Business Standard has always strived hard to provide up-to-date information and commentary on developments that are of interest to you and have wider political and economic implications for the country and the world. Your encouragement and constant feedback on how to improve our offering have only made our resolve and commitment to these ideals stronger. Even during these difficult times arising out of Covid-19, we continue to remain committed to keeping you informed and updated with credible news, authoritative views and incisive commentary on topical issues of relevance.

We, however, have a request.
As we battle the economic impact of the pandemic, we need your support even more, so that we can continue to offer you more quality content. Our subscription model has seen an encouraging response from many of you, who have subscribed to our online content. More subscription to our online content can only help us achieve the goals of offering you even better and more relevant content. We believe in free, fair and credible journalism. Your support through more subscriptions can help us practise the journalism to which we are committed.
Support quality journalism and subscribe to Business Standard.
Digital Editor