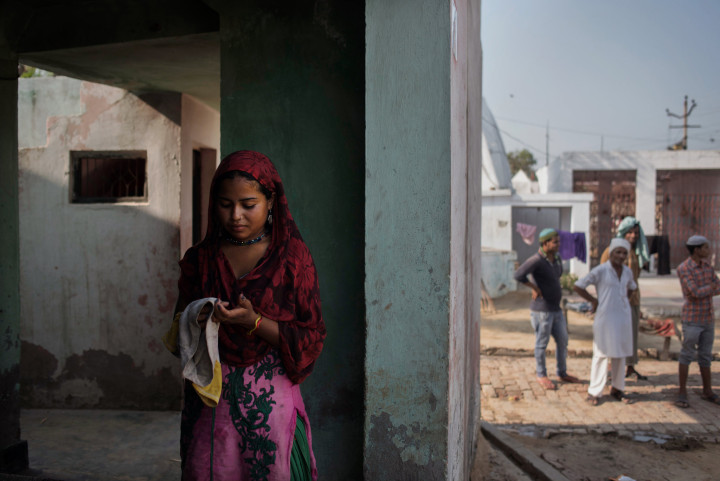 Seen & Heard: Women in Indian Fighting for the Right to Work, Toxic Tampons (YUP! From GOOP), Going Skiing This Weekend- Check out this Video, New Bacteria That Causes Lyme Disease Discovered, Misty Copeland Channels Degas
Some things on my mind this week:
WOMEN IN INDIA
While watching the hoopla around the continued presidential debates and primaries this week, I have been thinking about other pressing worldwide issues.  I remembered an article I read last weekend in the NY Times about women in Indian fighting for the right to go to work.  The article brings news of two women in India who have consulted a criminal defense lawyer because they want to work so badly.  They came from a town ten miles away where begging had been the main source of income for many. Men have prohibited these women and others in that area from working for various reasons, one being that women "at home would be better protected from the sexual advances of men".  Women who tried to work were physically blocked by the men in the village.  Shockingly, women in India make up only 27% of the workforce, according to the article – the only other country in the G-20 with such a low rate being Saudi Arabia.  The article explains how social ostracisim (and worse physical violence) is used as a weapon to prevent women like these from speaking up and asking to work.  Our lives are so full and busy on this side of the world that we forget the basic rights that women, children and the poor so lack in other areas.  The right to equality should never be a luxury.  These women inspire me… They bring to mind the 2015 movie "Suffragettte" starring Carey Mulligan about the hard fought battle to win the right to vote for women.  Have you seen it?  It also makes me think of Malala Yousafzai, who said. "We cannot succeed when half of us are held back".   There are real heros every day, every where…amazing…
I sure hope that all of the women here that can vote in the upcoming election, will get out there and vote…
Speaking of women, I love the way Gwyneth Paltrow uses her celebrity platform and Goop blog as a way to spread the word about women's issues and women's health.  Her latest post from today's Goop is Are Tampons Toxic?  In my quest for healthy living, it's definitely not something I had ever thought of or wondered about!  Check out the article…
GOING SKIING THIS WEEKEND?
Go to Winston Gross's Facebook page and check out the video he has posted of the near death experience he had this week skiing with his son.  Check it out!  It's a skiing peril that I hadn't thought of.  (He's a "friend" of a "friend" – oh the joys of Facebook)
NEW BACTERIA THAT CAUSES LYME DISEASE DISCOVERED
I "have/had/have" Lyme disease, so this article was of interest to me and it's turning the notion of a bulls-eye Lyme rash on it's head…
New Lyme Disease Causing Bacteria Species Discovered
LIKE BALLET?  CHECK OUT  MISTY COPELAND AND DEGAS: THE ART OF DANCE
It's fantastic!  Misty Copeland channels the artist Edgar Degas and his amazing works of dance in this fabulous piece by Harper's Bazaar where she recreates his gorgeous paintings- check out the full article for more…
Happy Thursday!
Related