Tina Fordham, geopolitical strategist to global investors and the C-Suite, joins Prosperant
LONDON: Prosperant, the legal world's leading management consultancy, is pleased to announce that Tina Fordham, geopolitical strategist to global investors and the C-Suite, joins the firm as a principal senior adviser today. Fordham, an industry leader in the field of geopolitical analysis and its implications for the business and investment environment, was previously at Citi for 17 years, where she was the first Chief Global Political Analyst on Wall Street and established a loyal client base in the UK and globally.
"After the surge in geopolitical turbulence unleashed in 2022, we are excited to be able to offer our clients best-in-class geopolitical analysis alongside our existing insights in the legal world", said Paul Martenstyn, Founder.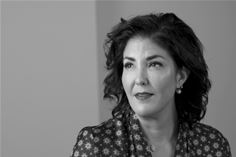 Tina Fordham
Fellow Founder Jamie White comments: "Having collaborated with Tina for years on helping financial institutions and corporates find innovative ways of making sense of the fast-changing business environment, we're excited to be able to integrate Tina's peerless thought leadership on the macro outlook into the sector-specific work we do for the world's leading lawyers and barristers".
"I'm delighted to work together with Prosperant to help law firms navigate this unprecedented business environment. We simply haven't been here before," said Fordham. "Developing new tools and approaches combining specialist legal strategy and global political and socio-economic considerations will be part of the solutions we can offer", she added.
// ENDS //
FOR MORE INFORMATION CONTACT
Oliver Scott // Overture London // Email: oliver.scott@overture.london // Tel: +44(0)7767 777 654
NOTE TO EDITORS:
Tina Fordham is a leading independent geopolitical strategist, top-rated public speaker and advisor to the C-Suite working at the intersection of geopolitics, financial markets and the drivers of social change. The first and only Chief Global Political Analyst on Wall Street (@Citi) and the first head of global political risk at Eurasia Group and founder of its financial markets research business, Tina has 25 years' experience advising senior leaders—from prime ministers and 3-star generals to the C-suite, institutional investors, law firms, private equity and the United Nations—about the implications of global political, security and socio-economic developments for the business and investment environment. Tina is currently a member of the International Advisory Board of Columbia University's School of International and Public Affairs, her alma mater. In 2022 she founded Fordham Global Foresight, an independent geopolitical advisory firm based in London. WWW.TINAFORDHAM.COM
Prosperant LLP is on a mission to reinvent the world of law. Founded in 2020 by Paul Martenstyn and Jamie White, its team brings true strategic consulting capabilities to legal services, from top-tier private practice to the most progressive models for the English Bar. Prosperant sources capital solutions for growth and change, launches and supports new law firms, chambers and technologies, and adds strategic momentum and purpose to the world's leading law firms. It also partners with leading organisations in finance, HR, technology, legal operations, regulatory and brand to deliver truly global support services. WWW.PROSPERANT.CO.UK
© 2023, Admin. All rights reserved.