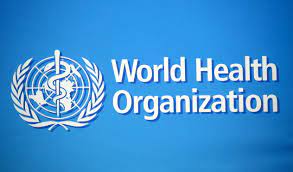 Tourism stakeholders support WHO – Travel And Tour WorldTravel And Tour World
Published on : Monday, January 24, 2022
Local tourism industry stakeholders have lent their support to recommendations made by WHO, urging other countries to lift travel related restrictions and mandatory vaccination for entry into countries.
On Friday, in an announcement, WHO pointed out that closed borders failed to hold the highly transmissible omicron coronavirus variant under control which was first detected in South Africa in last November.
"The failure of travel restrictions introduced after the detection and reporting of omicron variant to limit the international spread of omicron demonstrates the ineffectiveness of such measures over time. Travel measures should be based on risk assessments and avoid placing the financial burden on international travellers in accordance with Article 40 of the IHR [International Health Regulations}," the WHO stated.
It was further explained that the state parties should think of a risk-based approach to the "facilitation of international travel by lifting or modifying measures, such as testing and/or quarantine requirements, when appropriate."
From the time the news came to the forefront on Friday, it has been greeted by many tourism players, both locally and internationally. They see it as an opportunity for the revival of Jamaican tourism to further speed up after it took a massive impact from 2020's pandemic-induced shutdown and the current disruptions to travel fuelled by omicron.
To quote Chief Executive Officer of Araya Resorts Management Company Limited, Wayne Cummings, "Certainly in the last couple of weeks and the direction that the virus has been going in, it suggests that the lockdowns [and] all the restrictions are really serving no purpose."
Related Posts
Tags: WHO
Originally posted 2022-01-25 01:14:17.